We've got a great selection of templates and services
Joomla 1.6 Ready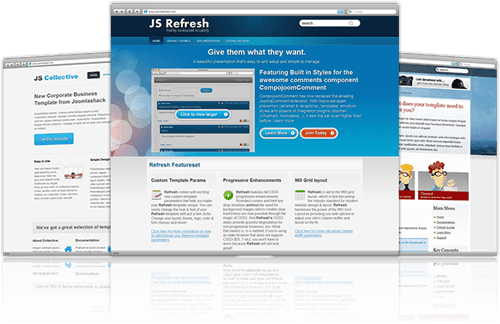 The Collective template is a great corporate business template from Joomlashack that features 10 themes and includes styles for the Joomlashack Shackslides module. The Collective template comes Joomla 1.5 and 1.6 ready. Joomlashack offers several 1.6 templates.
Joomlashack University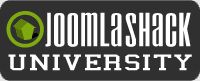 Our Joomlashack University is the fastest, easiest way to learn how to build successful websites with Joomla! We're so convinced you'll love our Joomla training that we're giving you a FREE 48-hour trial, for a limited time, on all of our University lessons, video tutorials, and how-to guides.
Lifestream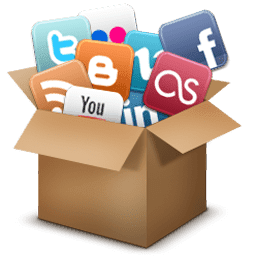 Lifestream keeps you connected to your friends, customers and clients by streaming your flickrFlickr pictures, latest youtubeYoutube videos, Tumblrblog posts, facebookFacebook status updates, RSS feedsRSS feeds, and twitterTwittertweets; and is the perfect Joomla template to display your social streams.
Shackslides
ShackSlides is not just a slideshow module, but a way to feature your images in style. The most powerful feature of ShackSlides is the ability to utilize content items as the source for your slideshow.